BUSINESS
5 Little-Known Ways to Make Extra Income from Your Photography Business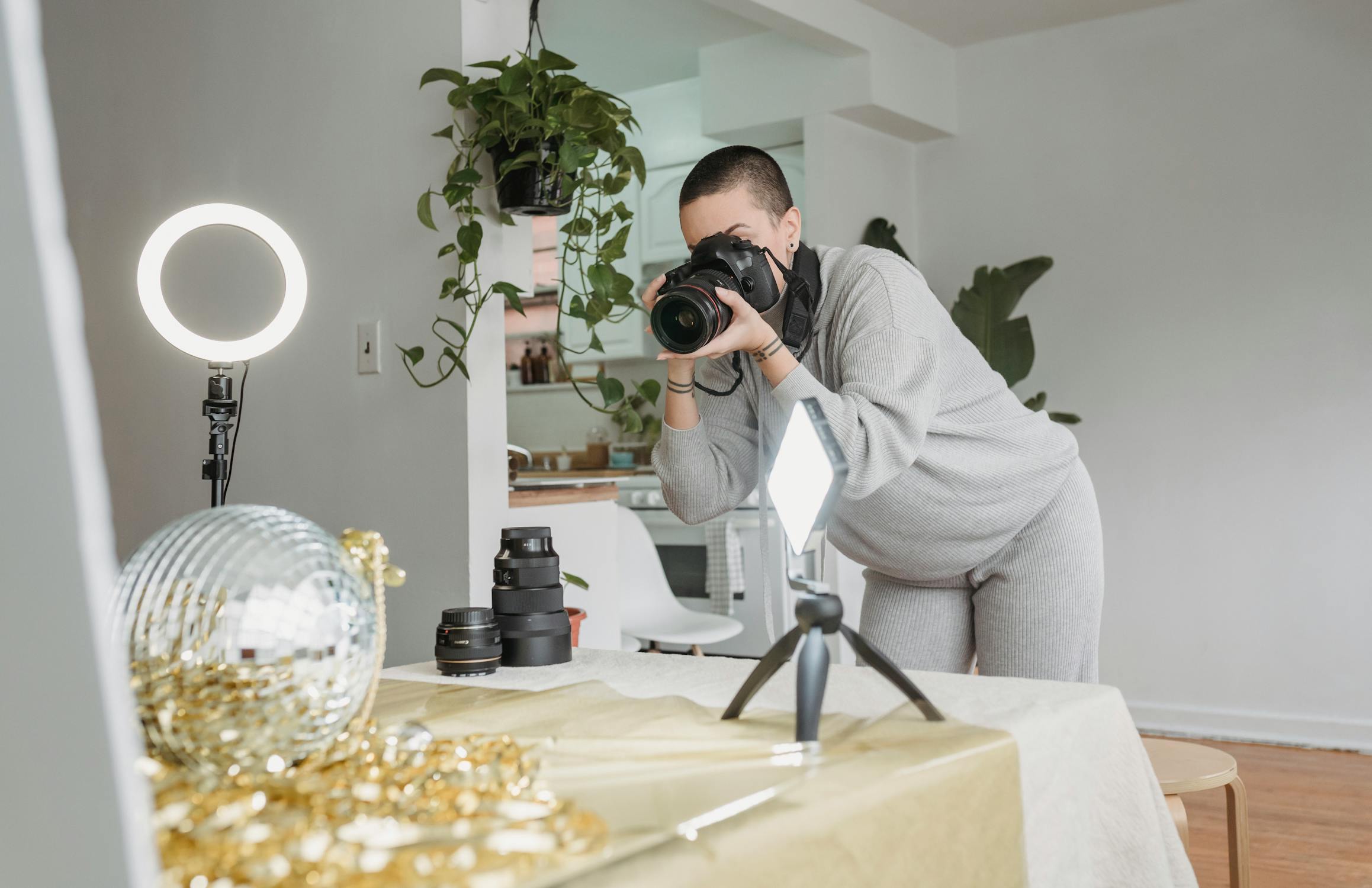 Are you looking to make money from your photography skills?
Do you want to scale up your photography business?
Beginner or professional, this article will reveal five innovative and little-known ways to make a living out of the photography business.
Photography is a creative and ingenious field. It demands soft skills like creative thinking, attention to detail, innovation, focus, patience, and artistic skills. It is perceived as an effortless skill, but it takes a lot to click the perfect picture and present it in the most imaginative and innovative way. It requires a lot of hard work to master the skill of photography, and that combined with smart work can bring great results.
Regardless of the niche, the photography industry is a rewarding one. A strategic combination of strong expertise and quality services will make you a professional in the photography industry. If you want to start earning from your photography skills as a beginner or looking to leverage your photography business, check out these five profitable ways to bring home money.
Sell stock images
Selling Stock images is one of the most common yet effective ways to make extra income. Photographs licensed for commercial use are called Stock images. Some businesses need pictures for representational purposes and do not have the time and budget for a dedicated photoshoot. Hence, they prefer buying stock images from photographers. Selling your images on stock websites can help you reach more people and earn money.
As a beginner in selling stock photographs, ease out and reduce the prices. Gaining exposure and sales is important in the beginning. As you hone your skills and level up your sales, you can increase the prices based on the quality of the pictures. People are willing to pay for good quality images as it is cost-effective compared to a photoshoot session. The quantity and quality of images matter and are the key elements for higher profits. Make sure to add relevant keywords that the user searches for. Regular uploads can increase earnings.
Teach Photography
Yes, you read that right! Now that you have fair knowledge and expertise in photography and the industry, spread it to budding photographers and help them make a career. Teaching photography might sound weird initially, but once you get the hang of it, it feels good to help and guide beginners. Many people who want to make a career in photography drop the idea due to a lack of guidance. If you are able to help someone, it will bring you positive exposure.
Wondering how to start teaching? Let us help you pick the best class management system – Picktime. Picktime has features to optimize your workflow. Streamlining the class management process gets easier with Picktime's class booking and online appointment scheduling system. It provides automated class scheduling and booking without human intervention. It assigns a personalized booking page with every account to be used by customers and students to book your photography class sessions. Whether you want to teach photography in a workshop, course, webinar, or masterclass, Picktime can manage it all. It allows recurring bookings and schedules with easy calendar updates. You do not have to worry about communicating with your students; Picktime automatically sends emails of confirmations, modifications, and cancellations. It solves the problem of No-shows and last-minute cancellations. Additionally, (the list of features goes on and on!) It provides a seamless payment process for class bookings with third-party payment applications. Picktime ensures that your classes are never interrupted by unwanted technical and manual issues.
Put the not-in-use equipment to use
Photographers often have to upgrade camera gear and other equipment to improve the quality of work. The gadgets and equipment that are not in use will eventually just sit in the dust doing nothing! What if we told you a way to rent them and make more money? Sounds great but comes with its own challenges. It is essential to create a contract before you rent the photography equipment to others. This will ensure the safety of the equipment from damage or theft. Photography equipment rental gives you the flexibility to design the pricing strategy and supply it on demand.
Pro tip: Picktime provides easy and efficient equipment rental features. Eliminate the hassle of a manual rental booking system and switch to Picktime. Find virtual class booking, scheduling management, and rental management all in one place! (We weren't joking when we said the list of features goes on and on!)
Earn from your online presence
The emerging technology and internet has mandated every business to create a strong online presence. Regardless of the business size, photographers must showcase their skills and expertise online to reach a wider audience and scale up. Starting a blog, designing a personalized website, and creating informative and engaging content on social media platforms can leverage your photography business's online presence and improve brand visibility. Link your website and social media platforms with the online appointment/class booking system so your audience can book your services effortlessly.
Some ways to earn money by optimizing your online presence are: Implementing digital marketing strategies, Ad campaigns on your website and social media, Creating engaging and informative content such as camera gear reviews, pose ideas, tips and tricks to click a perfect picture, etc.
Level up your skills
Photography is not limited to just clicking pictures. It includes numerous niches and skills such as aerial photography, fine-art photography, astrophotography, landscape photography, etc. Upgrade your skills, learn professional editing, try your hand at videography, and improve your expertise in different niches. Learning never stops and helps you embark on your journey to become a professional photographer. The demand for your photography services will skyrocket with an increase in your skills and expertise, which means more money!
Pack up!
Now that you know how to make extra income from your photography business, don't wait any longer! Start right away and embark on the journey to becoming the best photography business in town! Check out Picktime for effortless business management.